Regular price
$3.95 USD
Sale price
$1.99 USD
Unit price
per
Sale
Sold out
Transport yourself to the picturesque beauty of Greece with our postcards featuring breathtaking landscapes from the Greek islands.

Choose from Crete, Santorini, Chios, or Ikaria (blue zones), each capturing the unique charm and allure of these Greek destinations.
Personalized Greetings:
Our postcards come with a blank space on the back, perfect for writing your heartfelt wishes, messages, or travel memories. Send a touch of Greece to your loved ones as a thoughtful and personal gift they'll cherish.
Wanderlust-Inducing:
These postcards are not just cards; they're a piece of Greece you can hold in your hand. Ideal for travel enthusiasts, dreamers, and anyone longing to experience the magic of Greece.

Versatile Gift:
Whether it's a birthday, anniversary, or just to say "I miss you," our Greece postcards make for a meaningful and unique gift. Share a piece of Greece with friends and family no matter where they are in the world.

Premium Quality:
Crafted with high-quality materials, our postcards ensure your messages are preserved in style. The vibrant colors and crisp images capture the essence of Greece with every postcard.

Easy to Order:
Browse our collection and choose your favorite Greek landscape. With just a few clicks, you can have these postcards delivered to your door, ready to send or display.

Spread joy and love with our Greece postcards – a unique gift that embodies the spirit of this stunning country. Order now and let your messages travel on the wings of Greece's beauty.
Hot Brew Instructions

1 tsp | 8 oz | 212° f | 5-7 mins

Boil water.
Add 1 tsp of herbs to your cup or pot.
Pour hot water over herbs.
Steep for 5-7 minutes.
Strain and Enjoy!

*Optionally sweeten with raw honey or lemon.
Cold Brew Iced Tea Instructions

4-6 tsp | 33 oz | 78° f | overnight

Add 4-6 tsp of herbs to 33 oz room-temperature water.
Steep in the fridge overnight.
Strain, and add ice cubes if you like.
Enjoy your refreshing, healthy, and delicious iced herbal tea!
Shipping & Returns

FREE US shipping with 2+ bags! If you don't like the blend for any reason, email me and I will refund you. No need to return anything. Cheers!
Share
View full details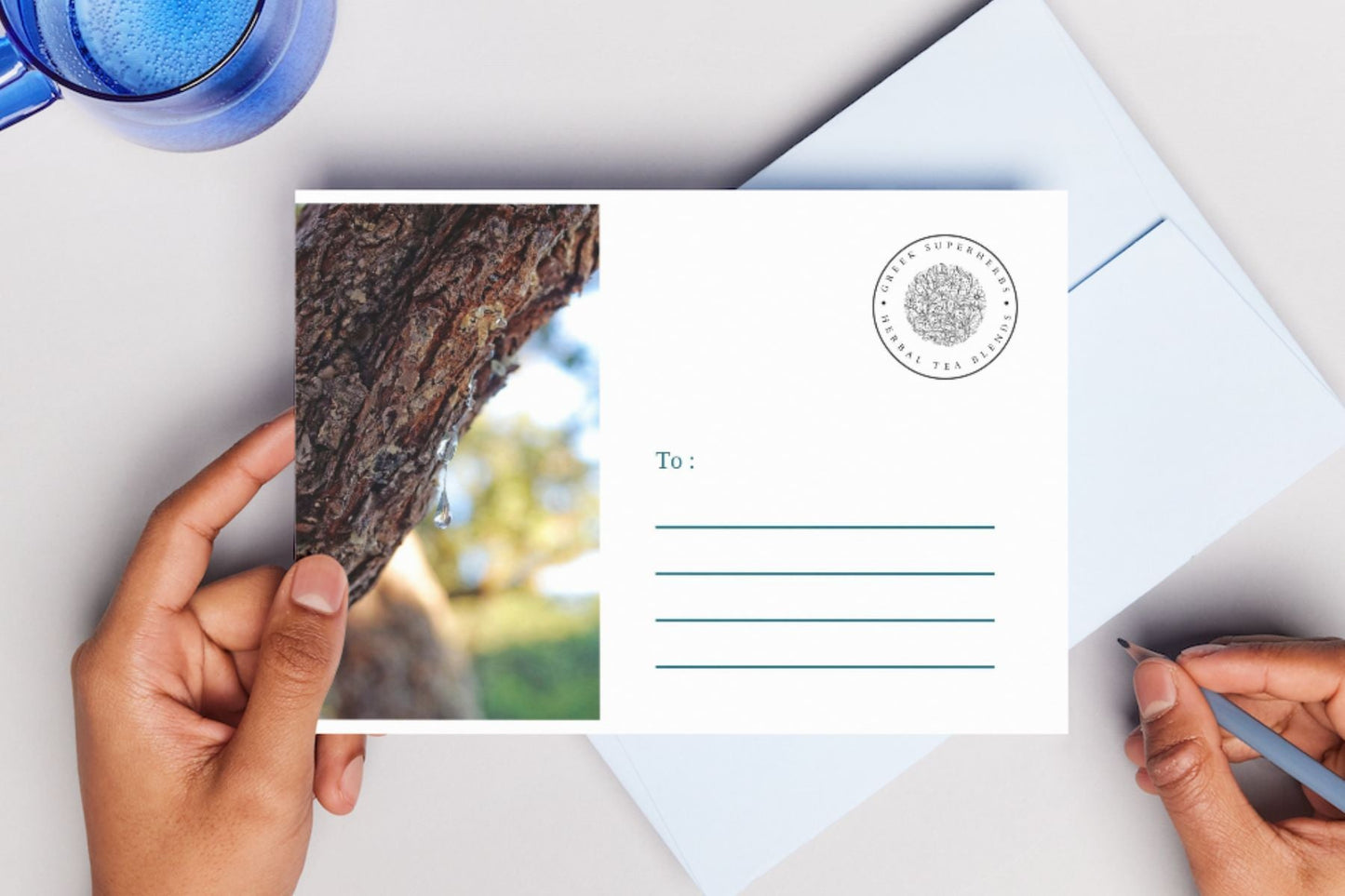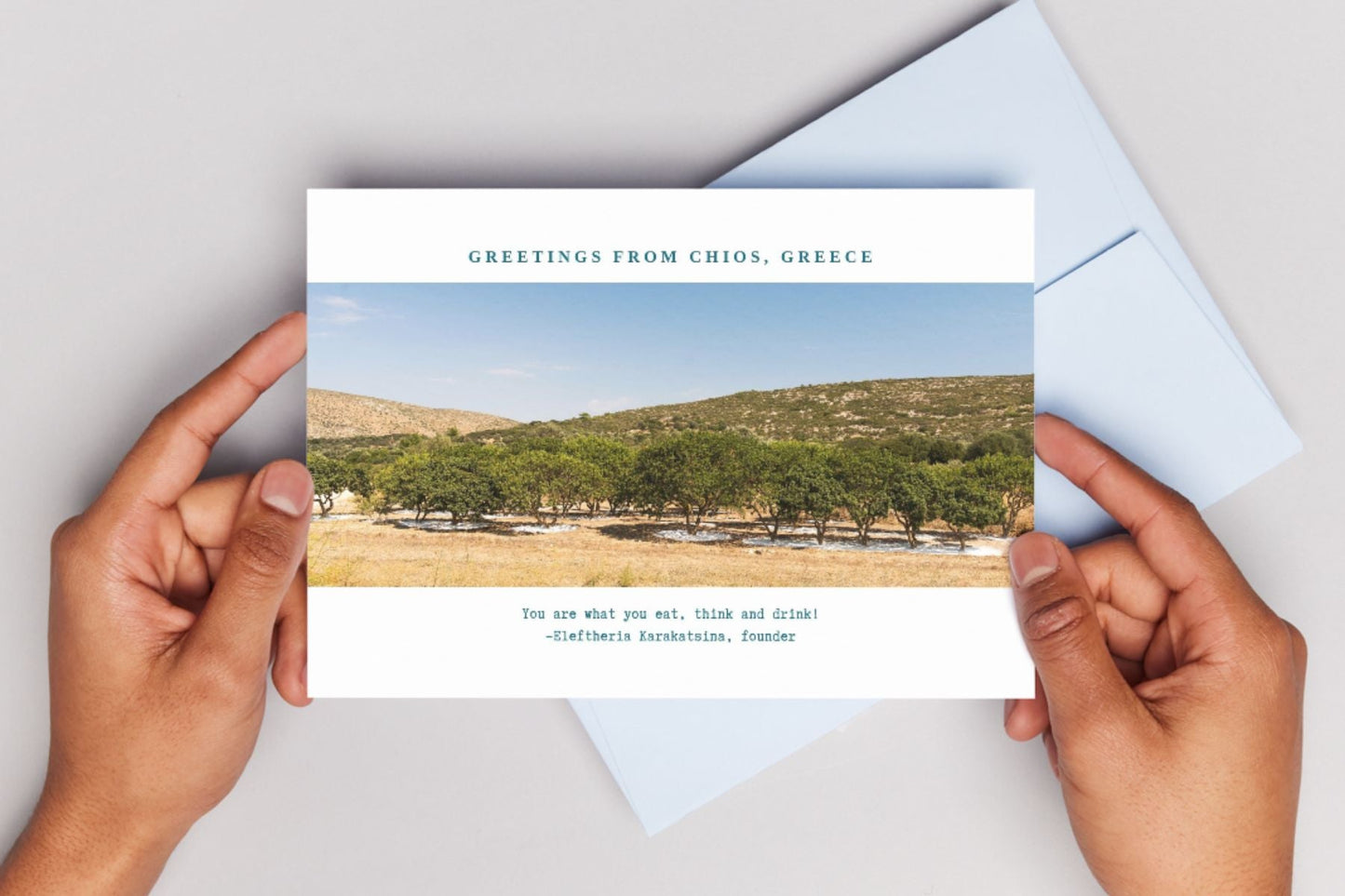 Holiday Tea Gift Sets ✨
What's included in the box:
✔️ 2 Herbal Teas of your choice
✔️ 1 heart-shaped tea spoon infuser
✔️ 1 Greece postcard
Transform gifting into a healthy practice.
SHOP YOUR GIFTS