Regular price
Sale price
$16.90 USD
Unit price
per
Sale
Sold out
Type: Origanum Dictamnus

Region: Crete

Sourcing: Wildcrafted 
Taste: Oregano & thyme-like flavor
Servings: 2.2 oz / 40 cups (double steep for 80 cups)
Pairs with: honey, lemon
Ratio: 1 tsp per cup
How to Make Cretan Dittany: Bring 10-12 fluid ounces of water to a boil and simmer 1-2 tsp of Cretan Dittany for 5-7 minutes. 
How to Make Cold Brew Iced Tea: Just combine Dittany and water in a glass pitcher and let the tea soak and infuse the water for 10 to 12 hours in the refrigerator covered with a lid. Strain, add some ice cubes (optional), and enjoy a refreshing, healthy, and tasty herbal infusion.
Characteristics: vegan, sugar free, zero calories, all natural, gluten free, pesticides free, no chemicals, Non-GMO
*Product Note: White Fuzz on Dittany of Crete (Cretan Dittany)
You may notice white fuzz on our Dittany of Crete leaves. This is perfectly natural and not mold; it's called 'trichomes.' These tiny structures are rich in essential oils, enhancing the herb's flavor and aroma. Rest assured, they signify the herb's authenticity and quality.
Other Tips: 
While simmering, keep the tea covered. This will prevent the beneficial essential oils from escaping with the steam.
A longer simmer will produce a stronger cup of tea without any hint of bitterness.
If you are making a cold brew, make a whole pitcher and not just a cup. Make sure the leaves are well soaked -you may put a lid and shake- and keep your pitcher covered in the refrigerator. Your cold brew tea will stay fresh for up to 3 days.
Make Herbal Tea Ice Cubes! Just pour your cold brew tea into ice cube trays, and freeze completely. Pair with filtered water, club sodas, fruit smoothies, mocktails, and cocktails.
Dittany from Crete may be used for seasoning soups, sauces, salads, roasts, and vegetables.

About Dittany of Crete
Welcome to the sweet and aromatic world of Dittany of Crete! This caffeine-free herbal tea is a wildcrafted product found exclusively on the shores of Crete. Our unique oregano-like taste delivers health benefits and satisfies your daily cravings. With its evergreen cushion-forming shrub accents, it's no surprise that experts have long referred to this special herbal tea's aroma as "the smell of joy."
The infusion from Dittany of Crete warms up both your body and soul with every sip, providing you with valuable health benefits such as appetite-triggering properties and antioxidants for digestive support. This wildcrafted gift of lovely nature makes for a holistic experience whether you drink hot or cold throughout the day! So why not indulge in some tasty refreshment from the other side of the Atlantic? Enjoy Greece's unique endemic masterpiece– Dittany of Crete!
Hot Brew Instructions

1 tsp | 8 oz | 212° f | 5-7 mins

Boil water.
Add 1 tsp of herbs to your cup or pot.
Pour hot water over herbs.
Steep for 5-7 minutes.
Strain and Enjoy!

*Optionally sweeten with raw honey or lemon.
Cold Brew Iced Tea Instructions

4-6 tsp | 33 oz | 78° f | overnight

Add 4-6 tsp of herbs to 33 oz room-temperature water.
Steep in the fridge overnight.
Strain, and add ice cubes if you like.
Enjoy your refreshing, healthy, and delicious iced herbal tea!
Shipping & Returns

FREE US shipping with 2+ bags! If you don't like the blend for any reason, email me and I will refund you. No need to return anything. Cheers!
Share
View full details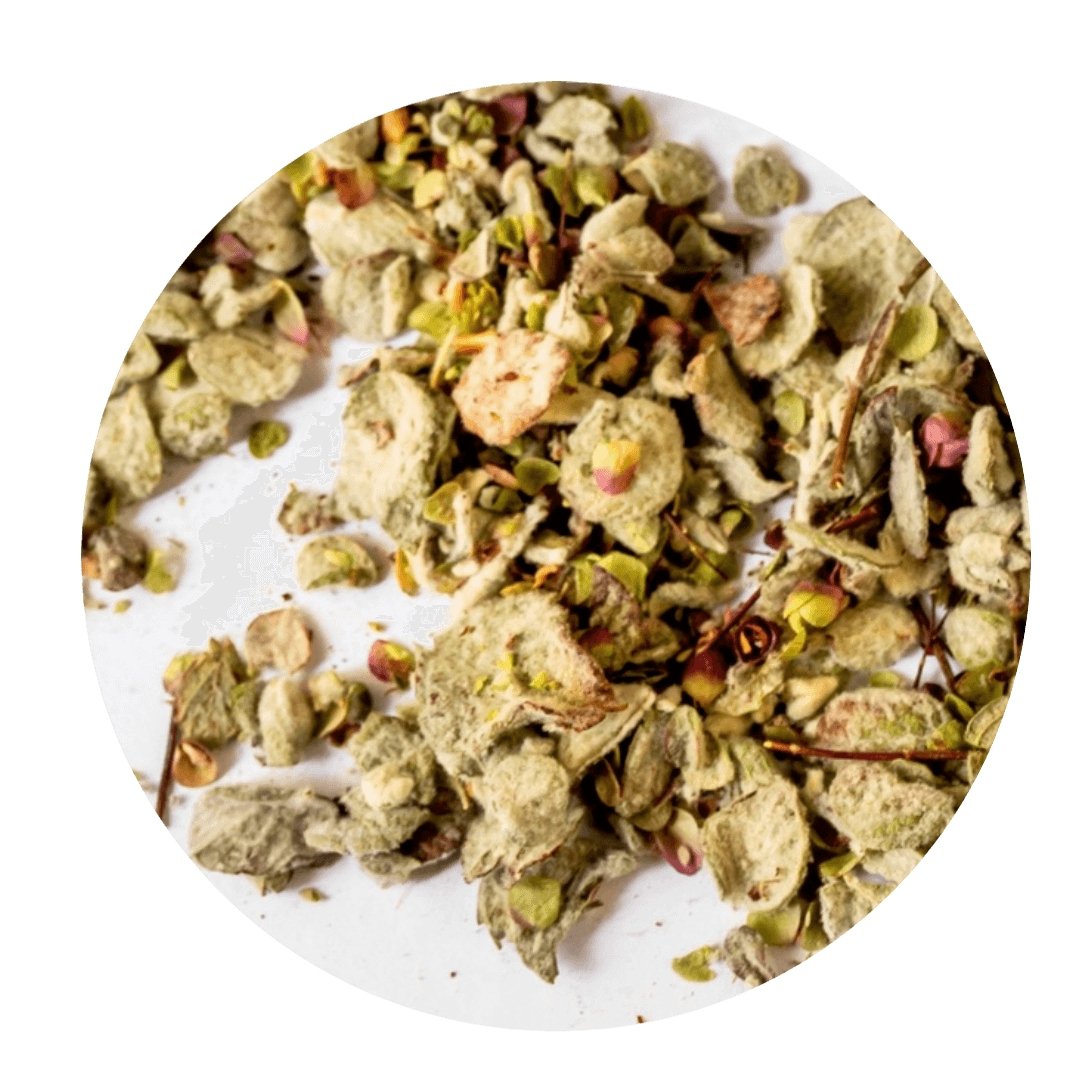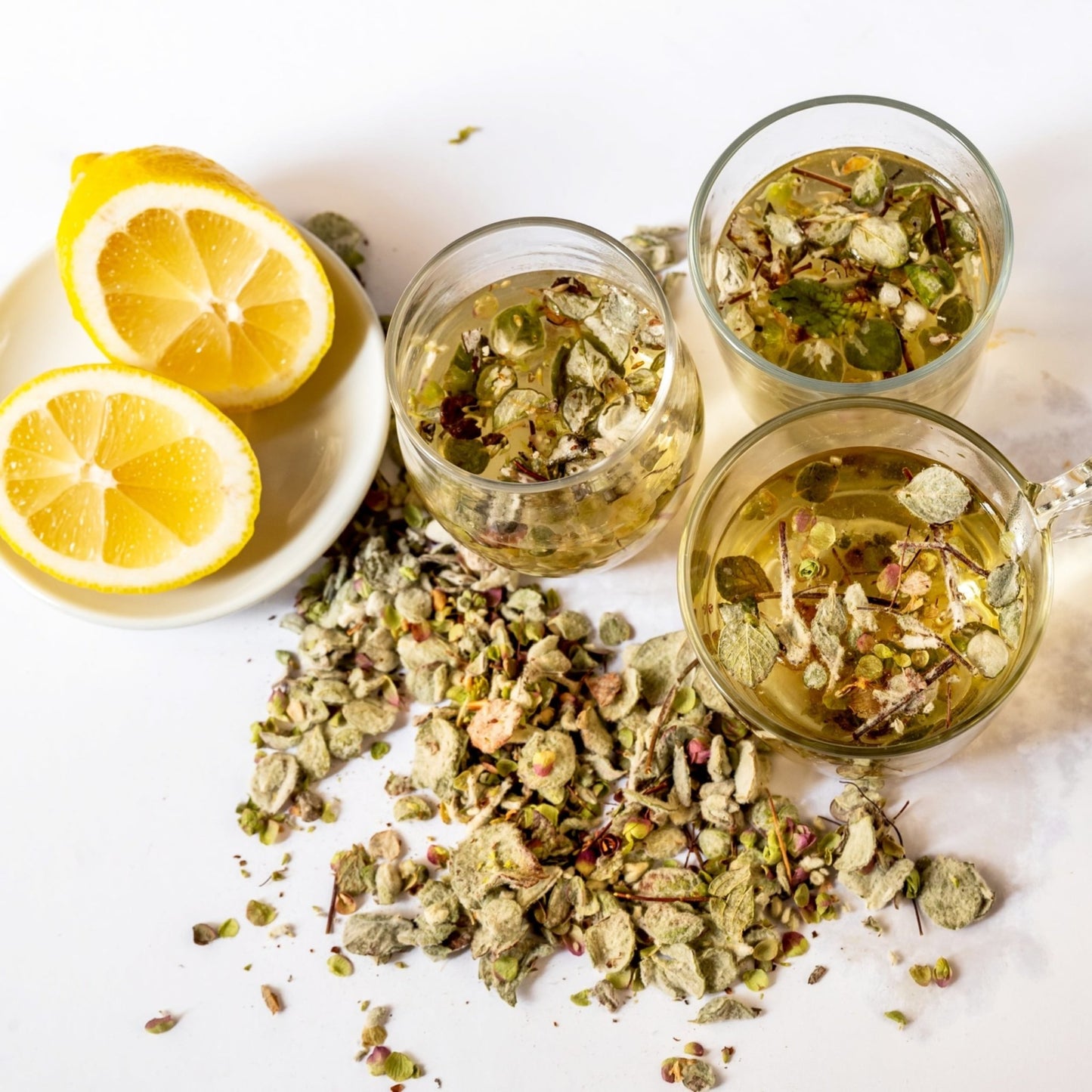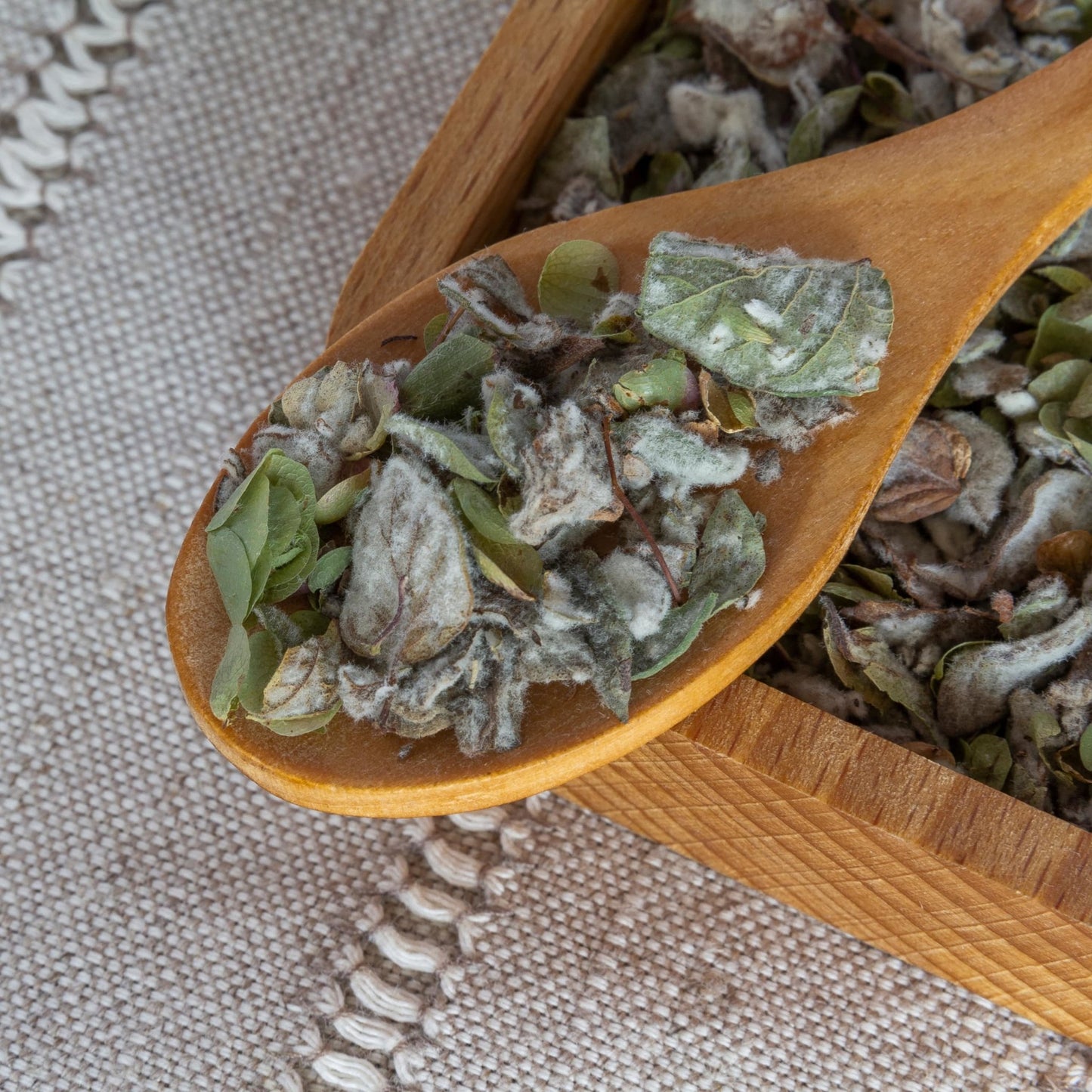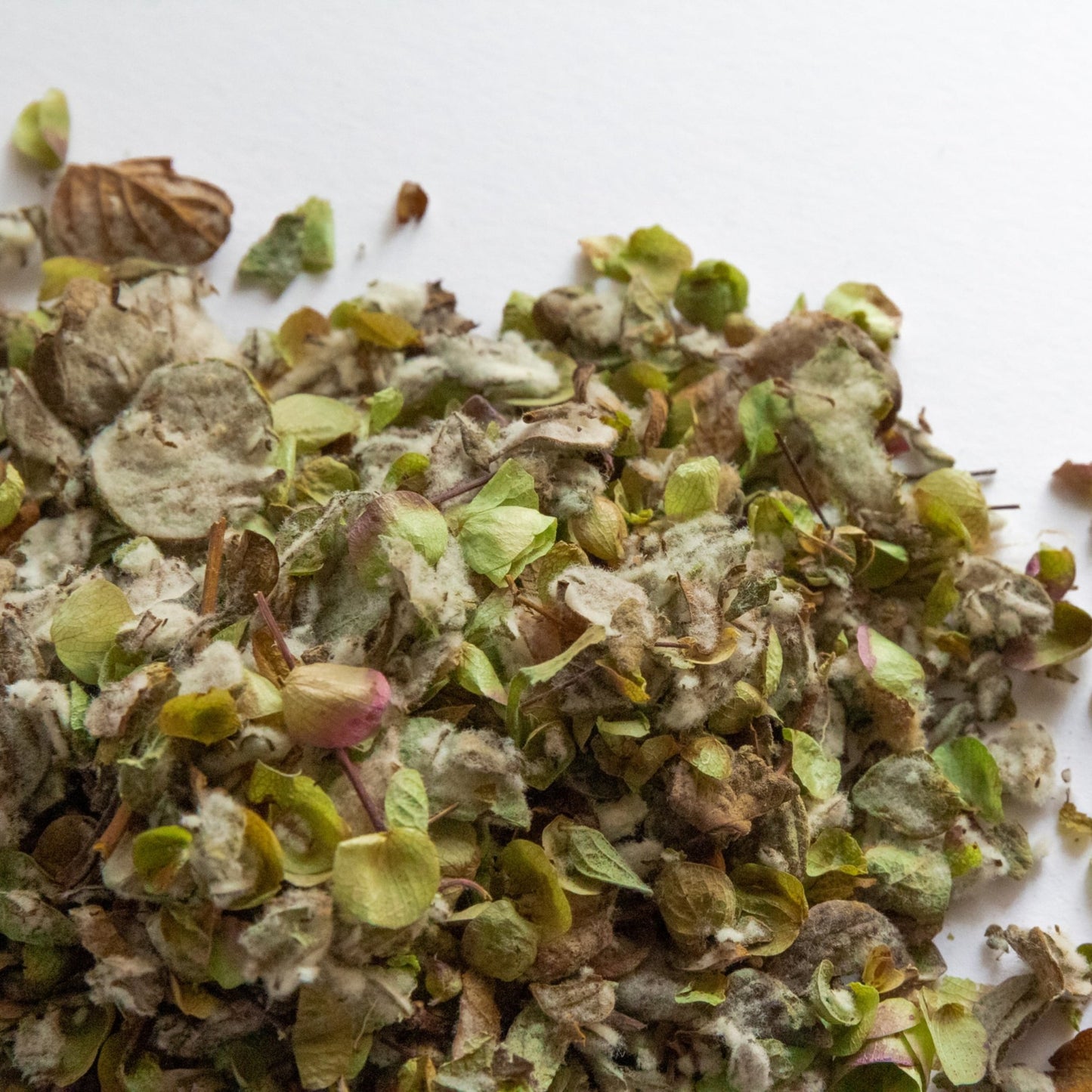 Holiday Tea Gift Sets ✨
What's included in the box:
✔️ 2 Herbal Teas of your choice
✔️ 1 heart-shaped tea spoon infuser
✔️ 1 Greece postcard
Transform gifting into a healthy practice.
SHOP YOUR GIFTS