Regular price
Sale price
$17.40 USD
Unit price
per
Sale
Sold out
Ingredients: Whole Chamomile Flowers + Mastic Tears + Mahlepi (Mahlab)
Taste: Fresh, woody, resinous, musky, vanilla like
Are you looking for a delicious, fragrant, and healthy tea that will transport you back to Greece? Look no further than Chios herbal tea with chamomile flowers, mahlepi, and crushed mastic tears! This unique blend of ingredients is not only a delicious treat but also a high-potency antioxidant-rich tea that will leave you feeling refreshed and energized.

The Tears of Chios
At the heart of this herbal tea is the resin of the mastic tree, which is exclusively found on the Greek island of Chios. This resin, also known as "tears of Chios," has been prized for its therapeutic properties since ancient times. The mastic resin is believed to have anti-inflammatory, antioxidant, and antimicrobial properties, making it an excellent addition to any health-conscious diet.
Soothing Chamomile and Aromatic Mahlepi
In addition to the mastic tears, this tea blend also contains chamomile flowers from the Magnesia region of Greece and mahlepi. Chamomile is known for its calming and soothing properties, making it an excellent choice for those looking to unwind after a long day. Meanwhile, mahlepi adds an aromatic, slightly sweet flavor to the tea, making it a truly unique taste experience.
Contains high-potency antioxidant-rich ingredients
Includes the rare and exclusive "tears of Chios" mastic resin
Blended with soothing chamomile flowers and aromatic mahlepi
100% Greek Tea, natural, wildcrafted, vegan, gluten-free, kosher, caffeine-free, Non-GMO, adaptogenic, high potency, antioxidant-rich

Hot Brew Instructions

Boil 12 oz of water. Reduce to low and simmer 1 tsp of blend for 5-7 minutes. Strain. Enjoy!
Cold Brew Iced Tea Instructions

Just combine 6 tsp blend with 6 tsp filtered water in a glass pitcher and let the leaves soak and infuse the water for 10 to 12 hours in the refrigerator covered with a lid. Strain, add some ice cubes (optional), and enjoy. Iced herbal tea is probably the most refreshing, healthy, and tasty infusion in the world!
Shipping & Returns

Free shipping with 2+ bags! If you don't like the blend for any reason, email me and I will refund you. No need to return anything. Cheers!
Share
View full details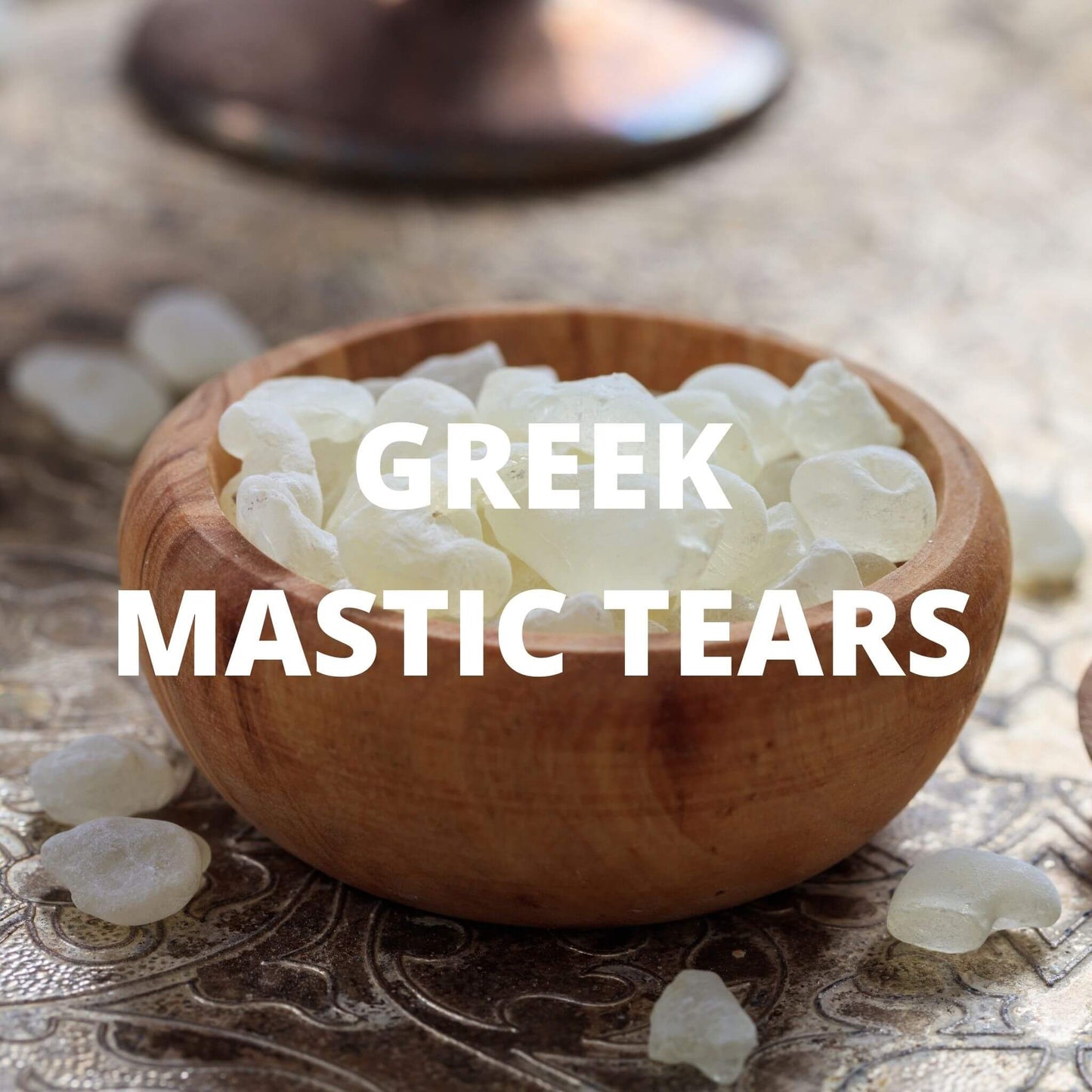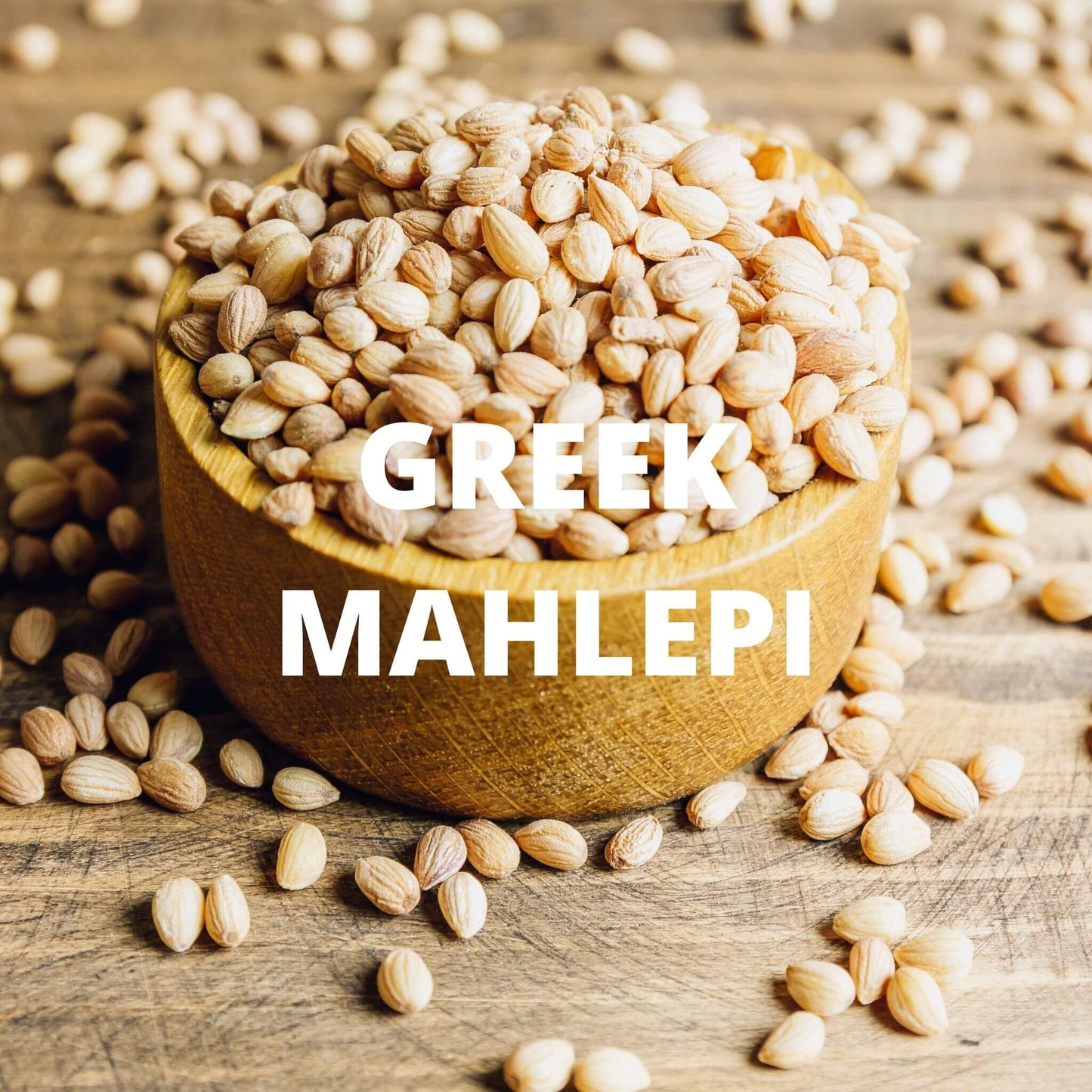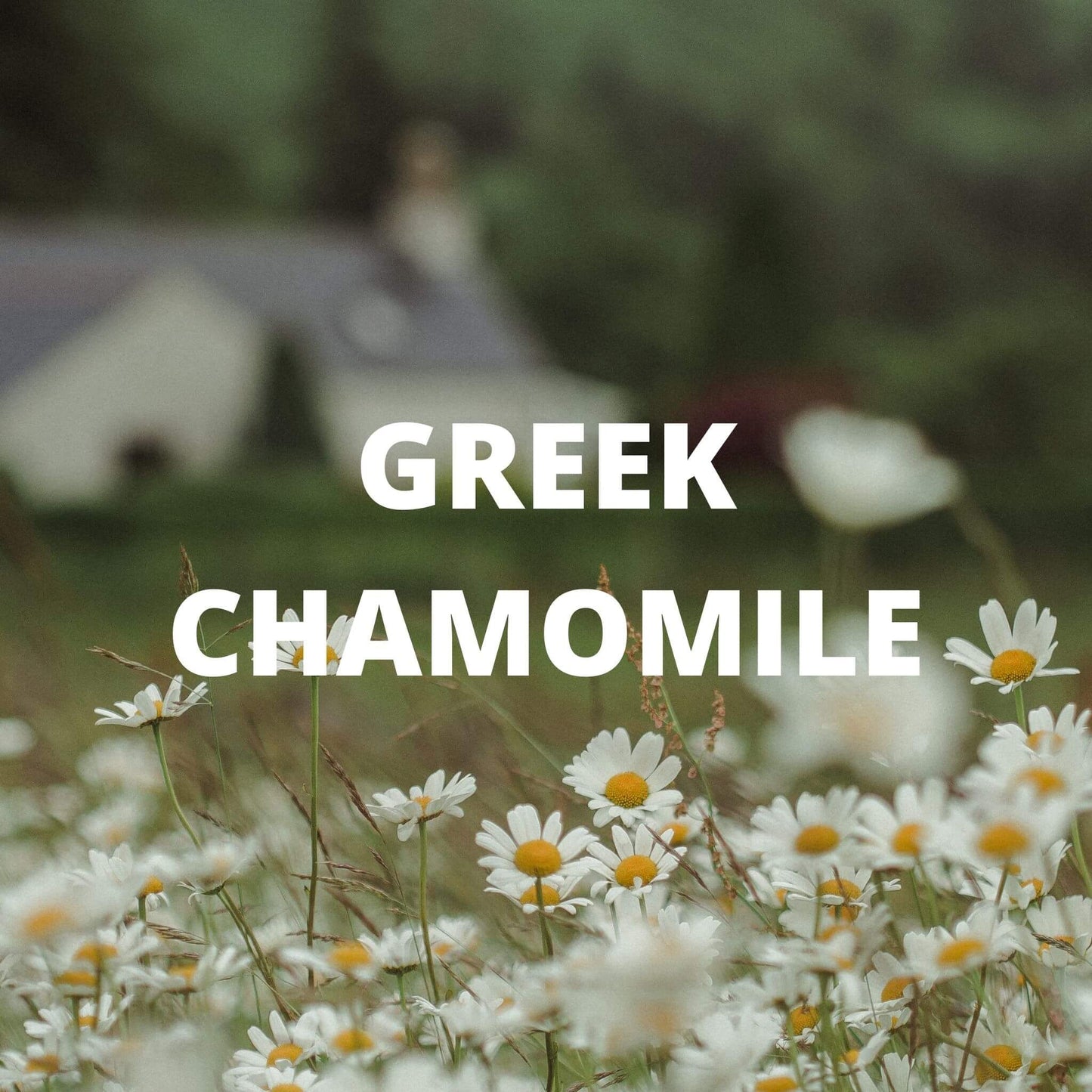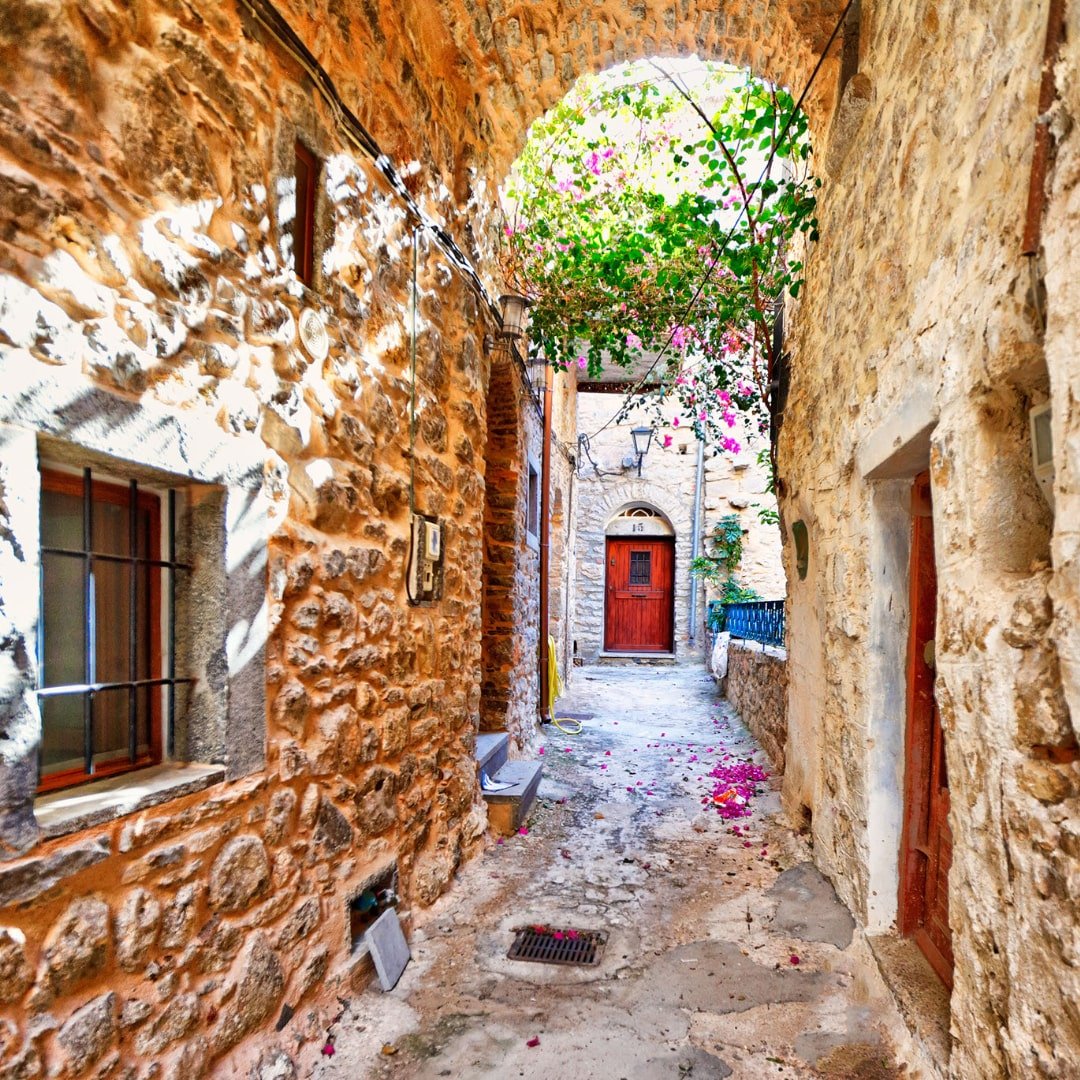 Customize your blend + label
Do you want a custom blend or label with your name on it? I am on it! Just send me an email and I will have it ready within a day. Cheers!
-Eleftheria, founder