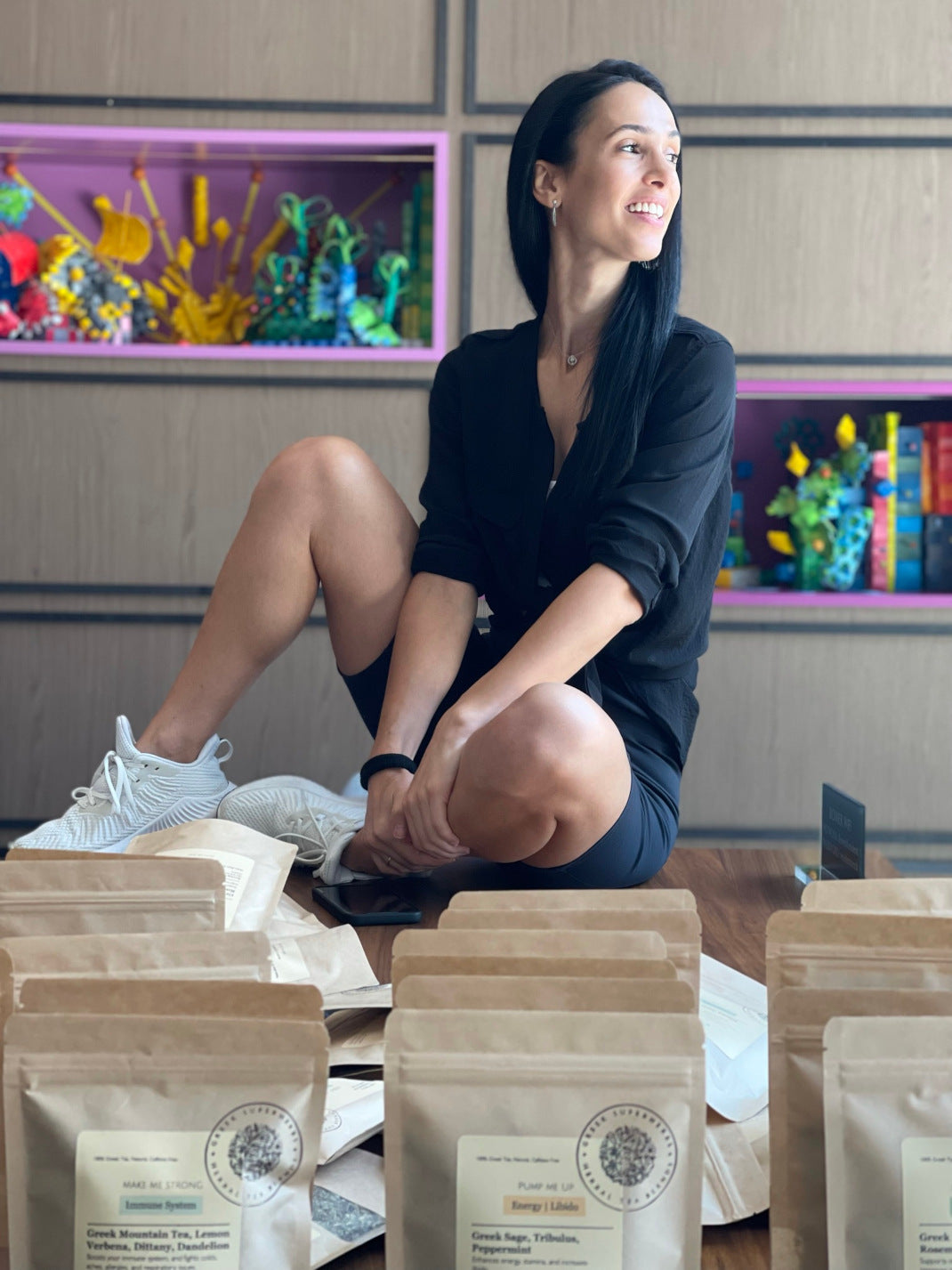 Eleftheria means freedom...
Hi, this is Ελευθερία, a sociologist and a rescue dog mom who developed custom Adaptogenic Loose Leaf Herbal Tea Blends using Greek Superherbs.
I moved from Greece to Boston in 2020. After a while, I realized how much I missed Greece's natural beauty and healthy produce. That's why I decided to bring a piece of Greece here to the US.
In collaboration with Harvard researchers, I created nutrient-dense blends of Greek Superherbs that will nourish your body, mind, and soul.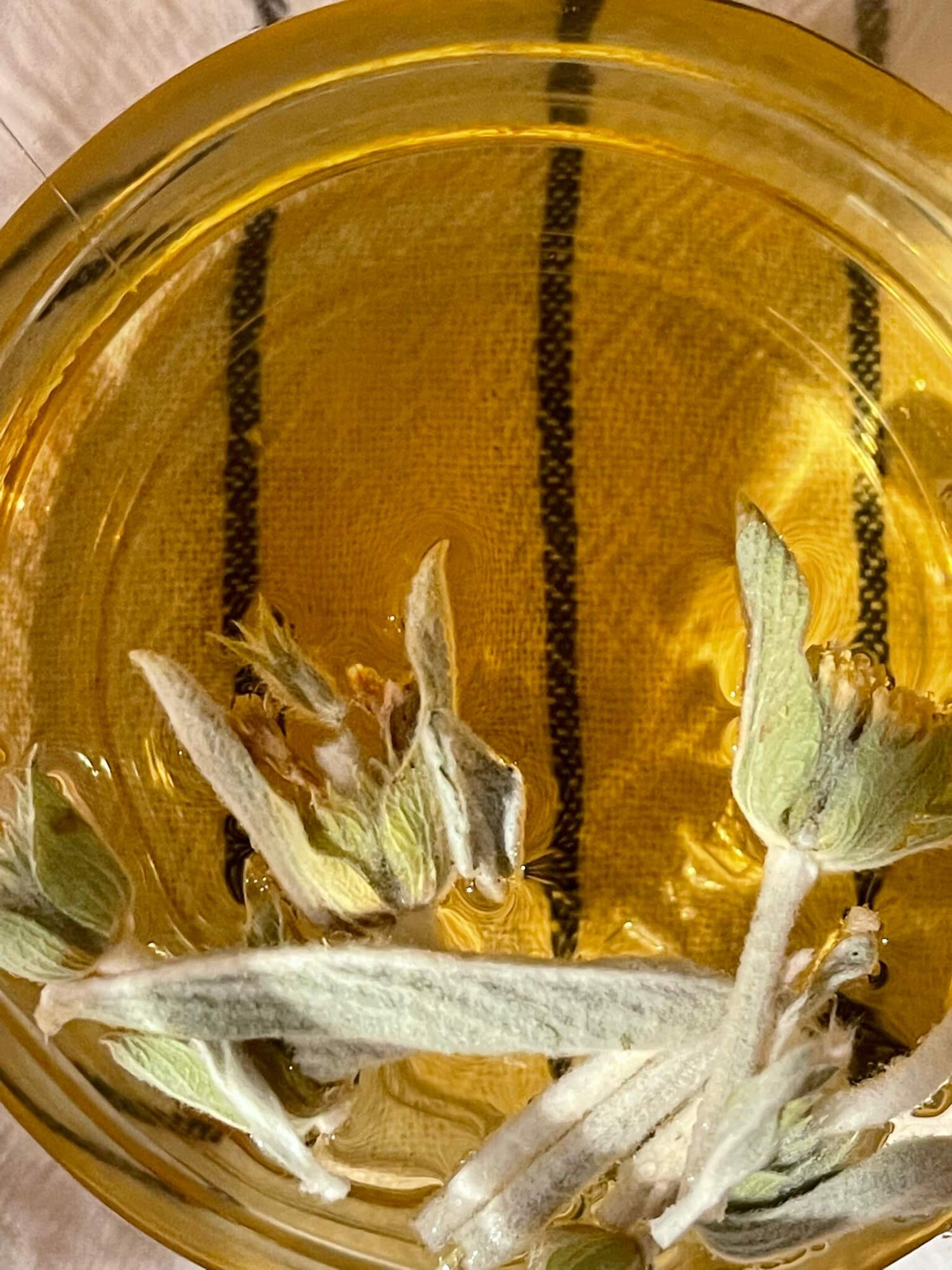 "Greek Superherbs" was inspired by Greek nature, and through my custom herbal tea blends, I want to pay tribute to the country that raised me and share my love for it.
For me, it is very important to reach out to people like you, who care deeply about their health and are also committed to supporting the cause that promotes it.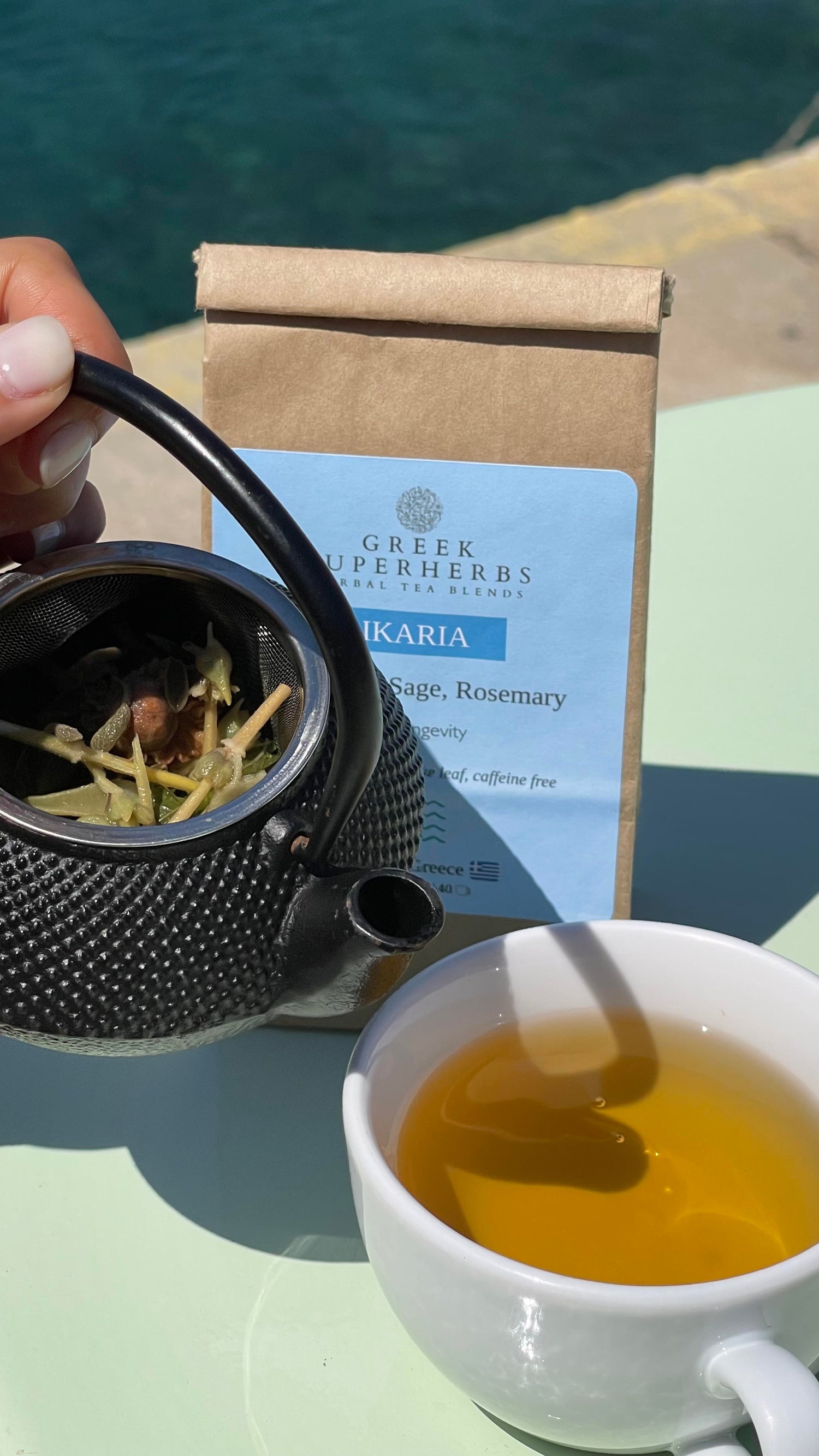 WHY Greek Superherbs?
Greek Superherbs come from Ikaria, Mount Olympus, Crete, and Mount Othrys in Magnesia, Greece. 100% natural, wildcrafted, and handpicked.
The conditions in which they grow are perfect because mother nature has our backs. For them, its rocky and dry soil serves as a fertile womb. To preserve their flavors and scent, we handpick them, clean them carefully, and let them dry in the shade at ambient temperature.
My mission is to introduce the rich flavors and scents of Greece to the United States and to make them a part of your healthy lifestyle. 

Always, with respect, love and care.
Ethically Sourced & Sustainable
Nature, animals, and all human beings are sacred to me. Throughout my life, I will strive to reduce my carbon footprint. Therefore, I carefully selected when and how these herbs will be sourced, as well as their pouches and packages, which are 100% compostable, biodegradable, and recyclable. 
Last, but certainly not least, my one and only partner, Blue 🐾
To paraphrase the philosopher Nietzsche: "Without dogs, life would be a mistake." Adopt a dog and it'll brighten up your life.
Thanks for scrolling down this far. It indicates that you have a kind and curious mind. Make Greek Superherbs a part of your daily routine and let these pure and natural blends strengthen you. 
Yia mas [jˈɑːməz]
To our health // cheers // εις την υγεία μας // eis tin hygeia mas // here to our health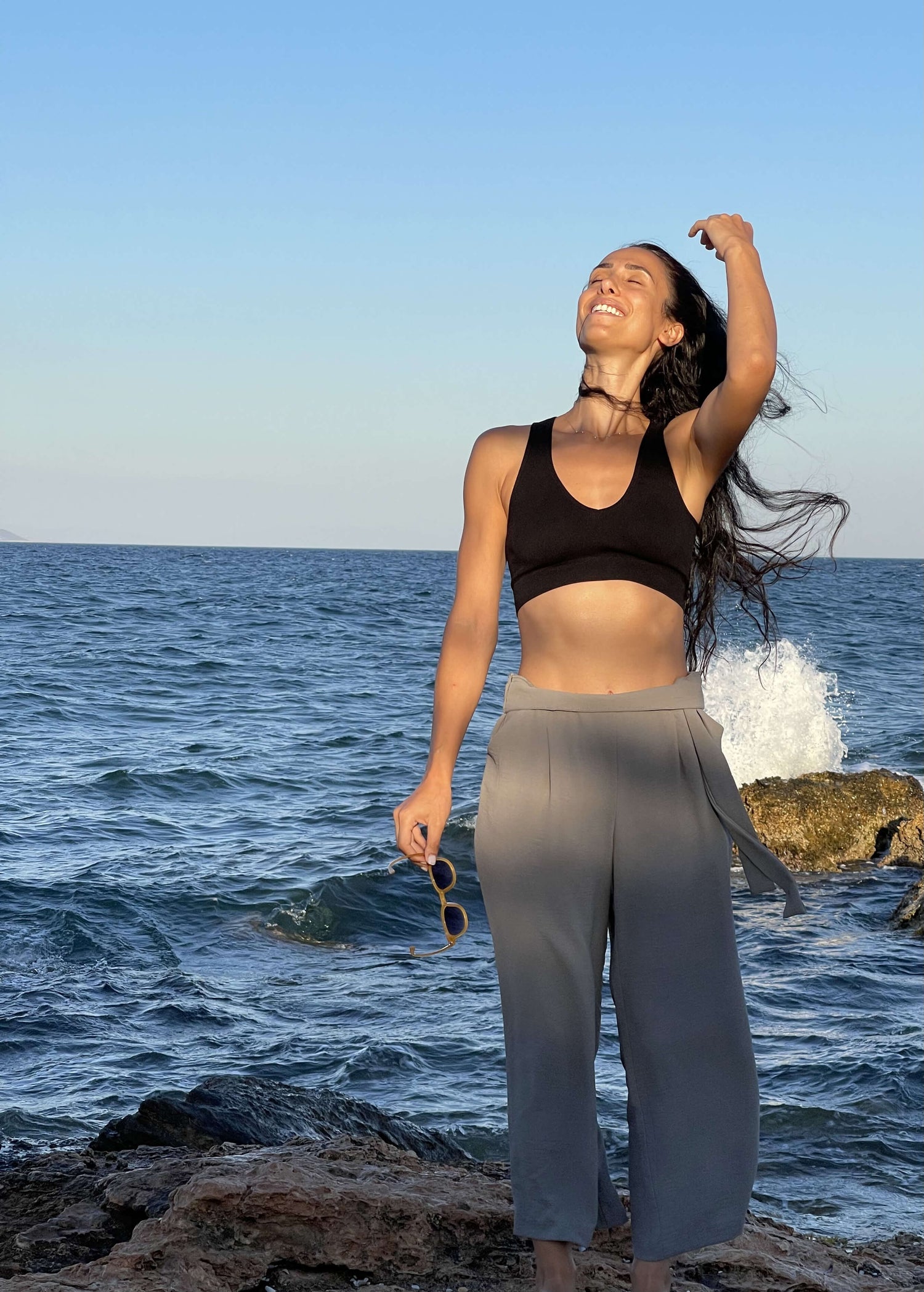 Yours,
Eleftheria Karakatsina,
founder of Greek Superherbs
Let's be friends on Instagram
Social media is a weapon and a tool at the same time. Use them wisely (as a tool) and not recklessly (as a weapon). Be very selective about the content you consume. Will it help you? Inspire you? Guide you? Motivate you? Educate you? Entertain you? If yes...
*These statements have not been evaluated by the Food and Drug Administration. This product is not intended to diagnose, treat, cure or prevent any disease.